Unleash the power of simultaneous charging, blazing-fast laptop recharges, GaN technology, and small mobility.
Sale price
₹2,679
Regular price
₹4,000
33% off
Unit price
per
View Product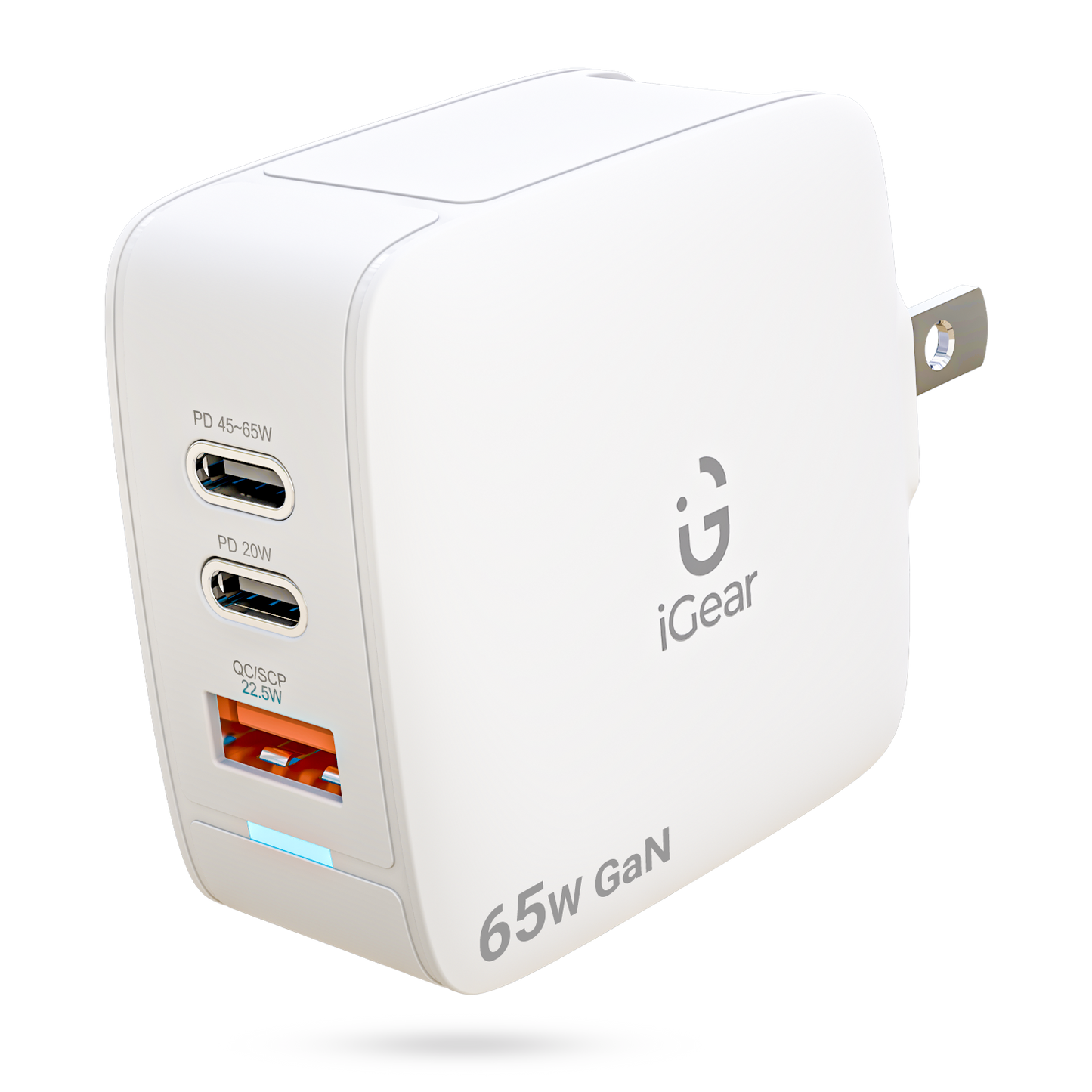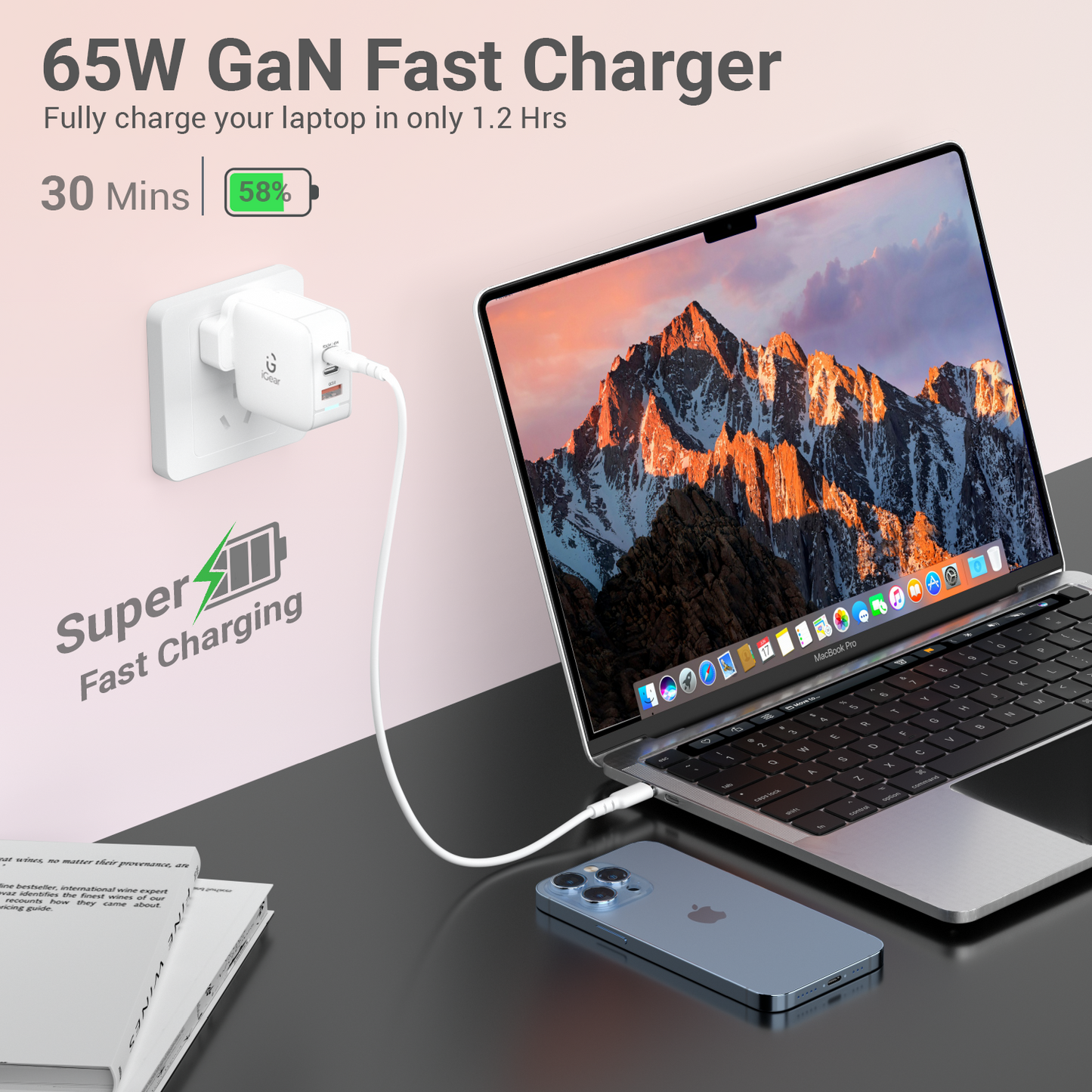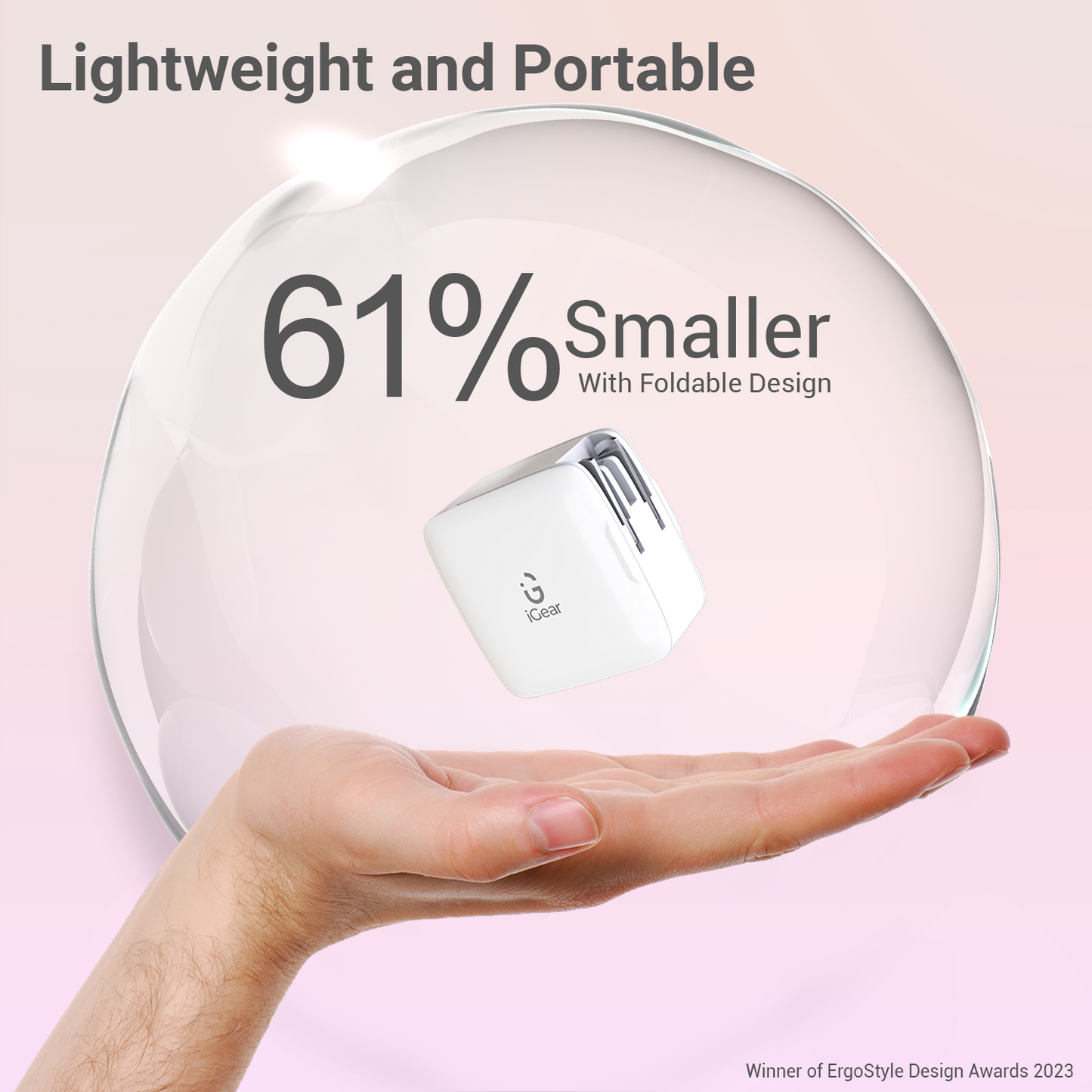 Introducing the Core 65W Charger, the top-of-the-line power, speed, and convenient charging option. This multifunctional powerhouse eliminates the need to carry several chargers because it can charge multiple gadgets at once. Leave the tangled cords behind and welcome the ease of streamlined charging. With the Core 65W Charger, experience lightning-fast laptop charging like never before. Your laptop will be fully charged in just 1.2 hours, allowing you to resume work or play without losing time. No more spending hours waiting for your laptop's battery to recharge.
Streamlined Charging
Charge your laptops, tablets, and mobiles simultaneously with our 65W Charger, eliminating the need for multiple chargers and simplifying your charging routine.
All-In-One Charger
Say goodbye to carrying multiple chargers for different devices. The 65W Charger is an all-in-one solution that can charge your laptops, tablets, and mobiles, eliminating the hassle of dealing with multiple chargers and cables.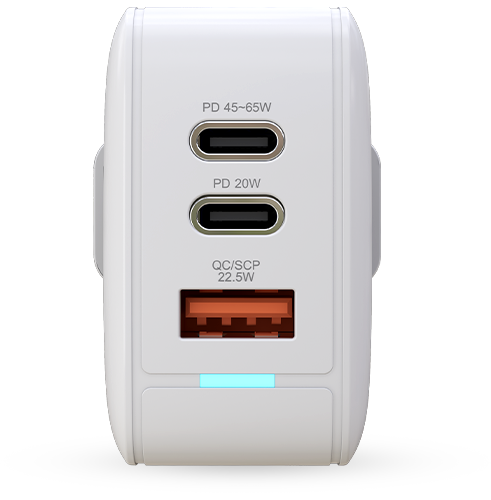 Lightweight And Portable
The 65W Charger is designed to be compact and lightweight, making it easy to carry in your bag or pocket. Whether traveling or working on the go, you'll have a powerful charger that won't weigh you down.
Smart Power Delivery
Our advanced Power Delivery technology intelligently detects and delivers the optimal power output for each device, ensuring fast and safe charging for smartphones, tablets, and laptops.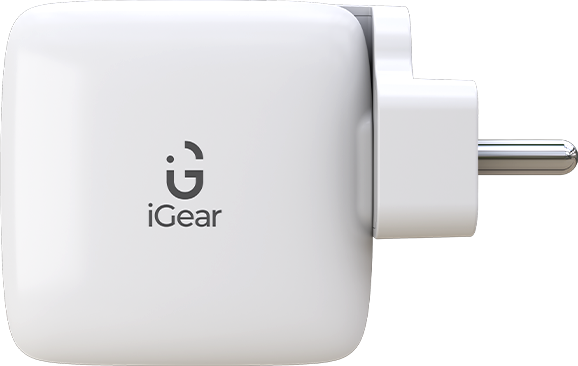 GaN-Powered Efficiency
Embrace the future of charging with GaN technology, enabling faster charging, improved efficiency, and reduced heat generation for a reliable and efficient charging experience.
| | |
| --- | --- |
| Model No | W-002 |
| Connectivity Type | USB |
| Compatible Devices | Smartphones, Tablets, Laptops |
| Wattage | 65 Watts |
| Input Voltage | 240 Volts (AC) |
| Mounting Type | Wall Mount |
| Total USB Ports | 3 |
| Special Feature | Fast Charging |
| Dimensions | 6.6cm x 4.3cm x 5.1cm |