Retro-inspired wireless keyboard & mouse combo that offers round keys, multicolor design, sleek body, efficient battery life, & customizable DPI
Sale price
₹2,100
Regular price
₹3,500
40% off
Unit price
per
View Product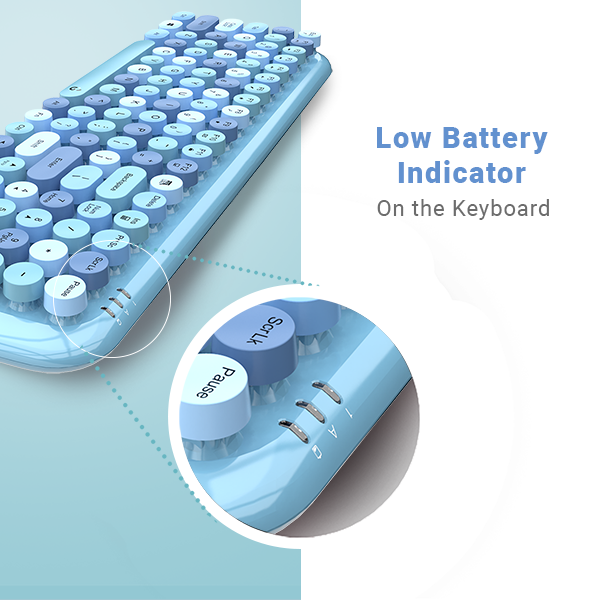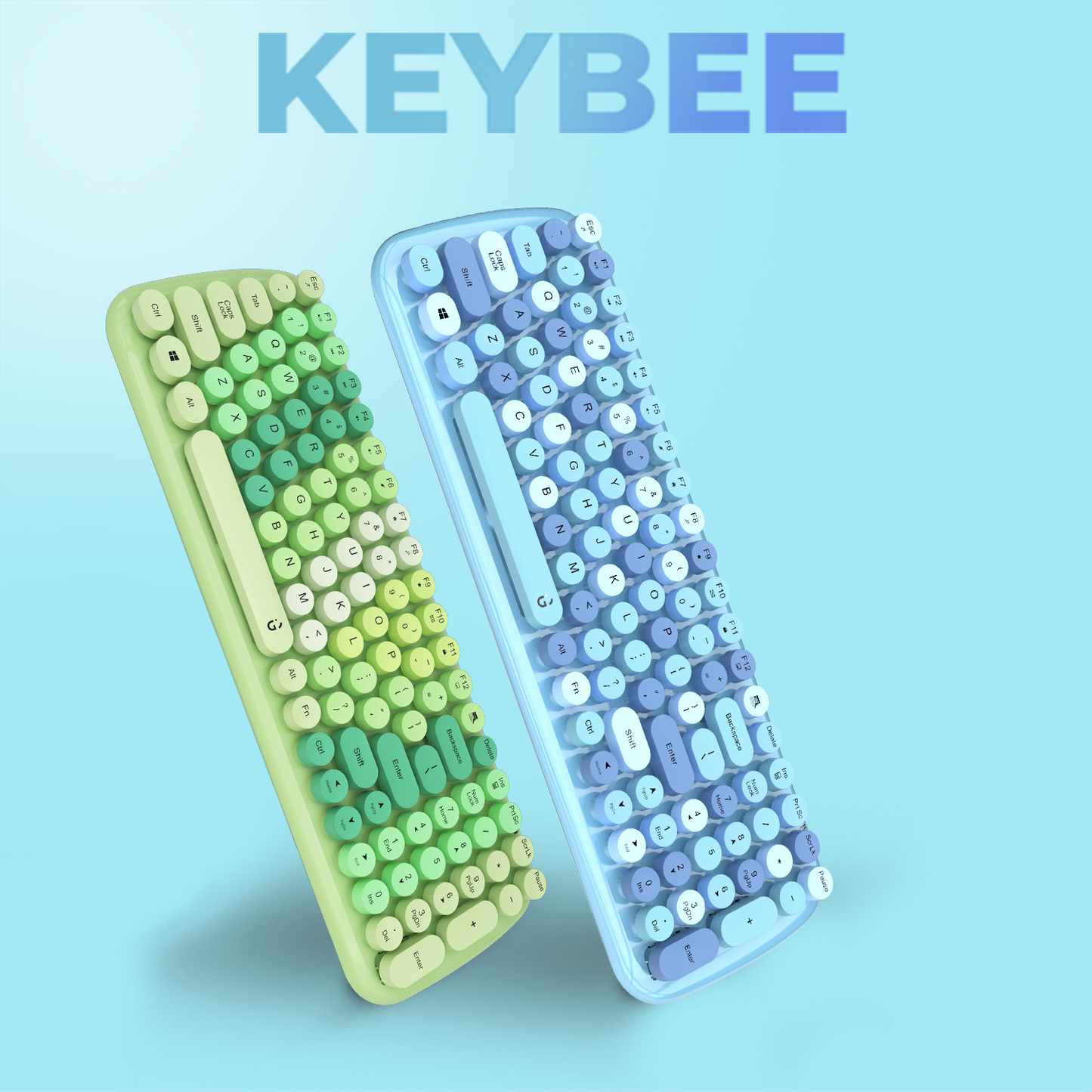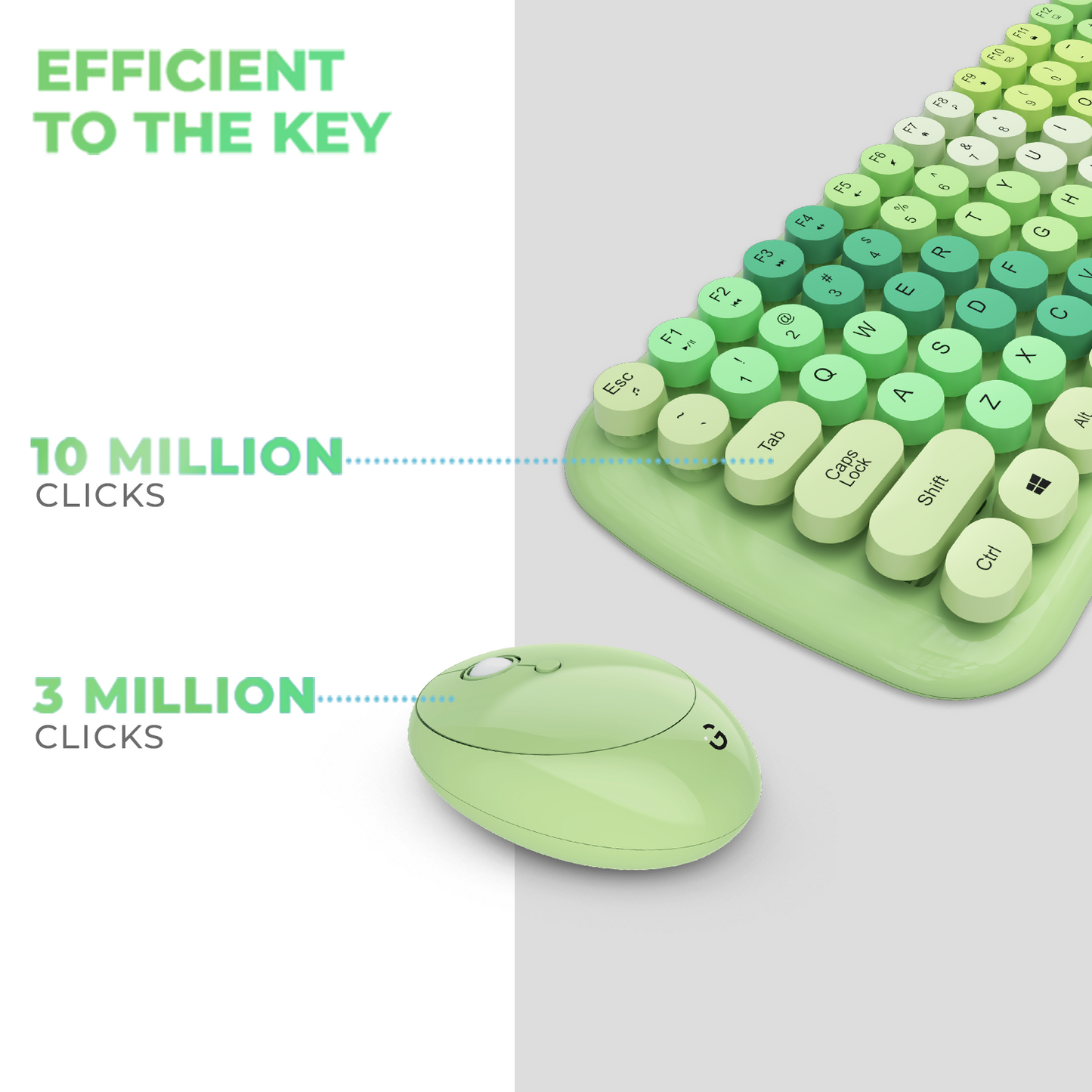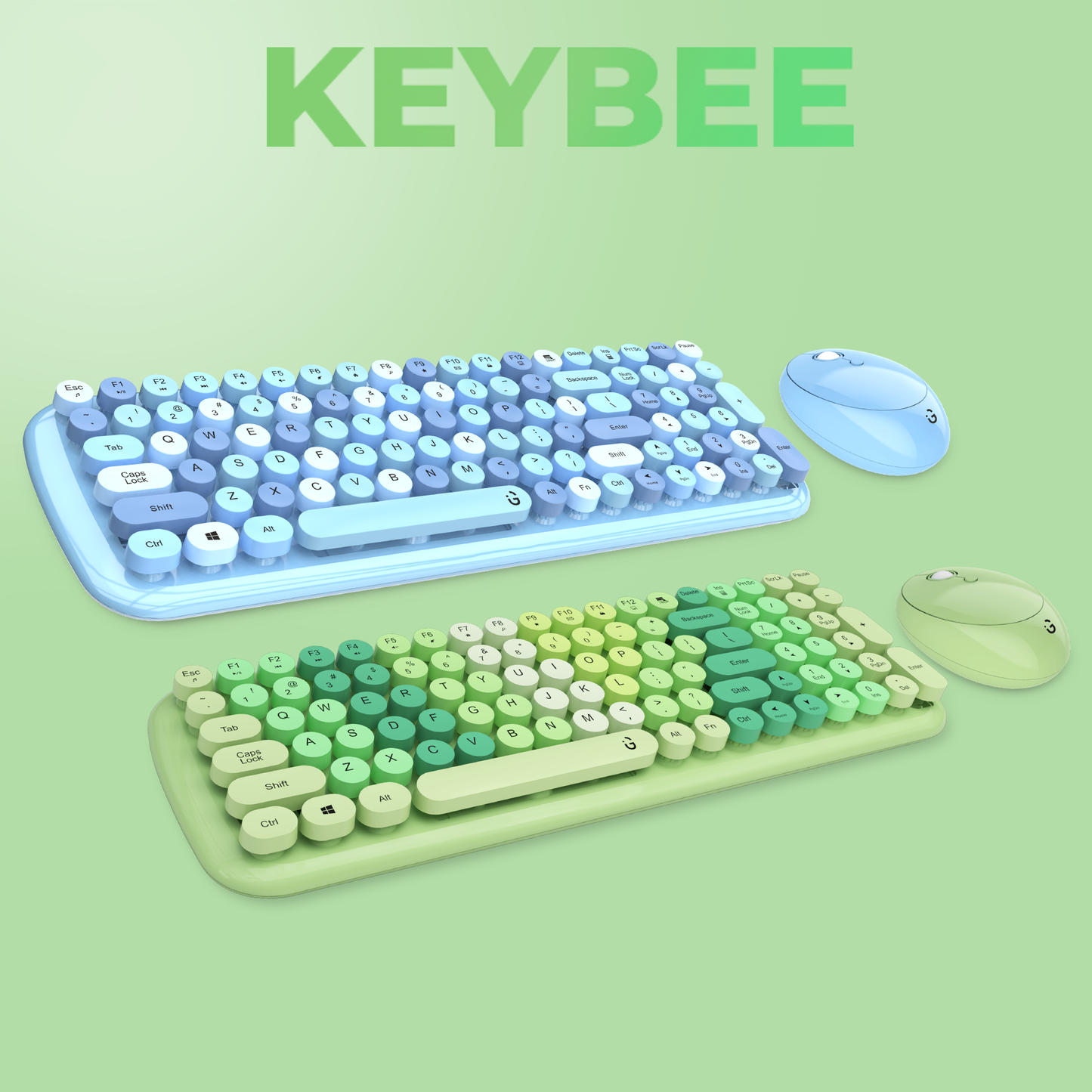 Introducing the iGear Keybee wireless keyboard and mouse combo, a retro-inspired device that combines aesthetics with functionality. With its unique color combination and compact size, the Keybee keyboard is the perfect addition to your workspace, allowing you to work efficiently and comfortably.
The iGear Keybee wireless keyboard and mouse combo is available in various colors to match your style and personality. Its sturdy yet elegant design, reduced noise, round keys for typing, and unbeatable compatibility with IOS, Windows, and Android Operating Systems make it the best fit for official and personal use.
Pep Up Your Desktop
The Keybee keyboard's retro-inspired round keys, multicolor design, and sleek body will bring life to your dull desktop and fill your workspace with positive vibes.
Easy Plug And Play
The Keybee keyboard and mouse combo is easy to use. Its 2.4 GHz nano USB receiver provides a reliable wireless connection up to 10m, with virtually no delays or dropouts.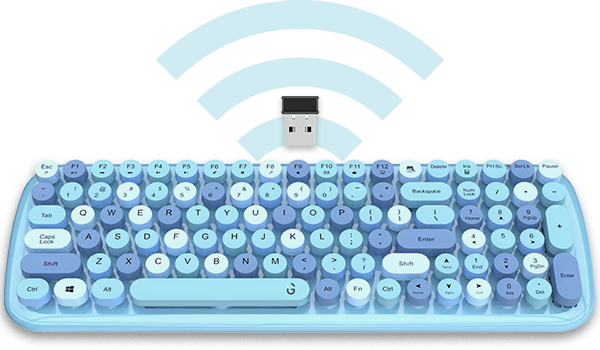 Efficient Usage
The Keybee keyboard and mouse combo is powered by AA and AAA batteries lasting up to 4-5 months, making it hassle-free and convenient.
Low-Battery Indicator
The low-battery indicator lets you know when to replace the batteries, ensuring you never run out of power unexpectedly.
Universal Compatibility
The 2.4 GHz nano receiver makes the Keybee compatible with any device such as Windows, Android and Apple, offering uninterrupted services.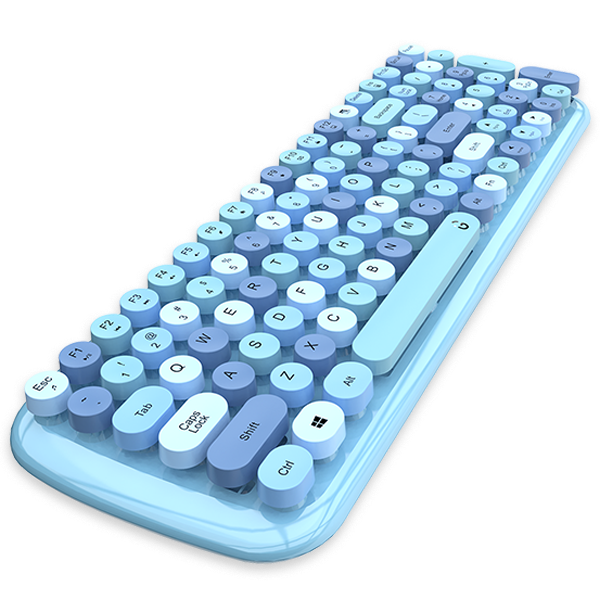 | | |
| --- | --- |
| Model No | iG - 1114 |
| Warranty Period | 1 Year |
| Voltage | Keyboard 1.5V, Mouse 1.5V |
| Wattage | 0.02W |
| Net Weight | 670 gms |
| Keyboard Dimensions | 39.1cm x 13.5cm x 4.1cm |
| Mouse Dimensions | 9.9cm x 7.1cm x 3.7cm |