The complete Charging Station with a USB Type-C, Micro USB, & Lightning connector, as well as wireless charging capabilities to charge your phones. Dock, Charge & Rotate!
Sale price
₹999
Regular price
₹2,000
50% off
Unit price
per
View Product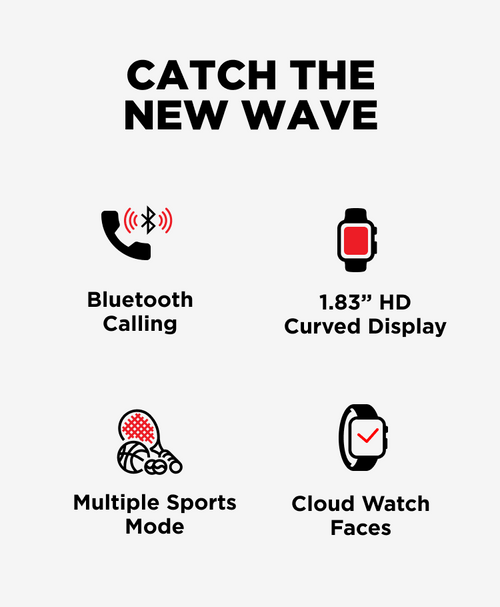 DockMe is an astonishing charging station which combines convenience with functionality. It built with premium quality. It allows versatile connectivity, along with three different pins—Type-C, Micro USB, & Lightning—and wireless charging capabilities. Its support for fast charging makes it a top-notch charger, and its rotating docks function as a convenient phone stand. Say goodbye to long power cable cord for various devices.
Multiple Charging
DockMe is equipped with three charging pins to accommodate various devices, functioning as a 3-in-1 charger.
Fast Charging Efficiency
All three power output pins on DockMe support fast charging, ensuring that your devices can quickly regain battery life. Say goodbye to long charging times and enjoy the efficiency of rapid power replenishment that lets you stay connected and productive throughout the day.
Wireless Charging Capability
In addition to the multiple pin options, DockMe features a built-in wireless charger. Simply place your Qi-enabled device on the charging pad, and it will start charging wirelessly. Get rid of maintaining and untangling cables that ruin the look of your home—just effortless charging at your fingertips.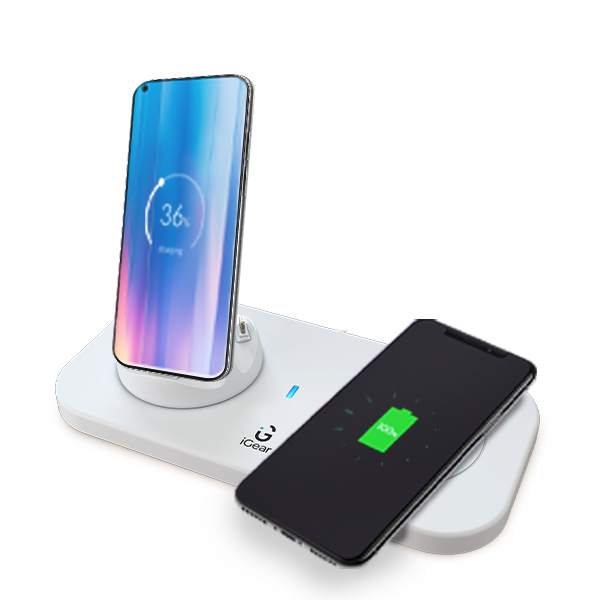 Rotating Phone Stand
DockMe goes beyond charging functionality by offering a rotating phone stand. As your phone is being powered up through either of the three pins, it is also being supported by the dock, which functions as a phone stand. Scan the news, make video calls, or browse your favourite content hands-free while your device charges.
| | |
| --- | --- |
| Model No | iG-PD02 |
| Warranty Period | 1 Year |
| Voltage | DC 5V 2A |
| Wattage | 10W |
| Wireless wattage output | 10W |
| Net Weight | 180 gms |