Retro-inspired wireless keyboard & mouse combo that offers round keys, multicolor design, sleek body, efficient battery life, & customizable DPI
Sale price
₹2,699
Regular price
₹5,000
46% off
Unit price
per
View Product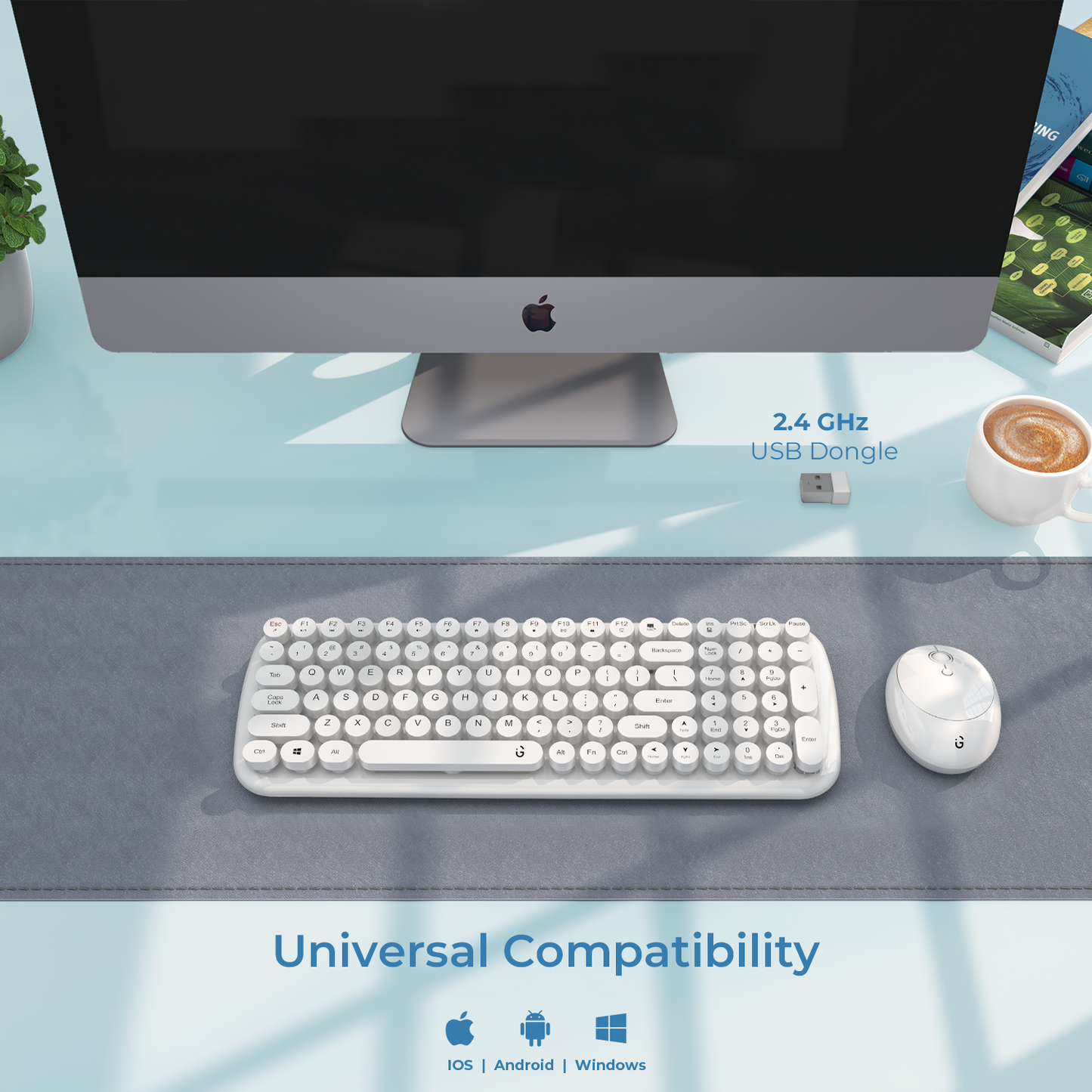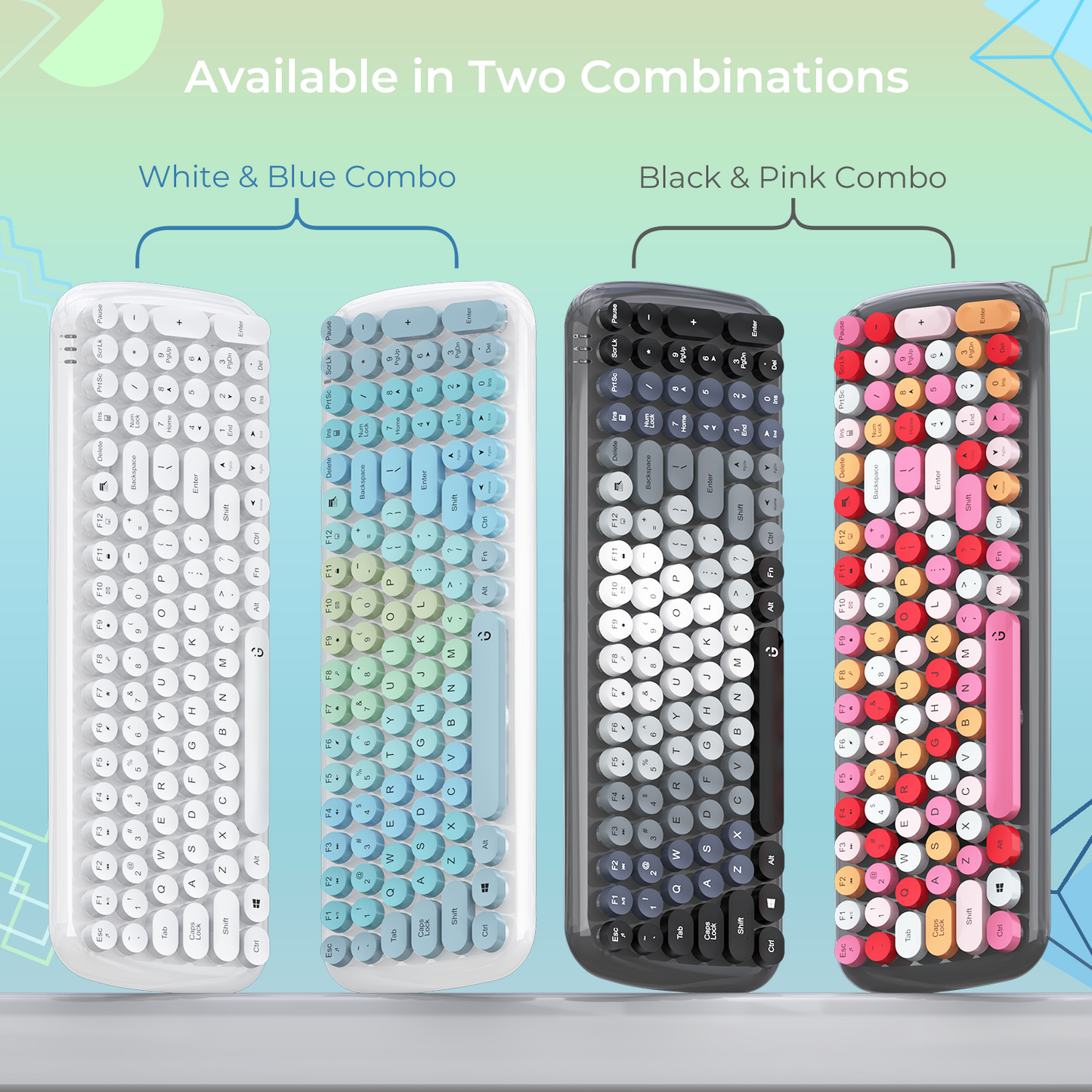 Introducing the iGear Keybee wireless keyboard and mouse combo, a retro-inspired device that combines aesthetics with functionality. With its unique color combination and compact size, the Keybee keyboard is the perfect addition to your workspace, allowing you to work efficiently and comfortably.
The iGear Keybee wireless keyboard and mouse combo is available in various colors to match your style and personality. Its sturdy yet elegant design, reduced noise, round keys for typing, and unbeatable compatibility with IOS, Windows, and Android Operating Systems make it the best fit for official and personal use.
Pep Up Your Desktop
The Keybee keyboard's retro-inspired round keys, multicolor design, and sleek body will bring life to your dull desktop and fill your workspace with positive vibes.
Make your own Keybee
Customize your keyboard layout to match your preferences, whether you're a programmer, writer or a gamer, this keyboard adapts to you.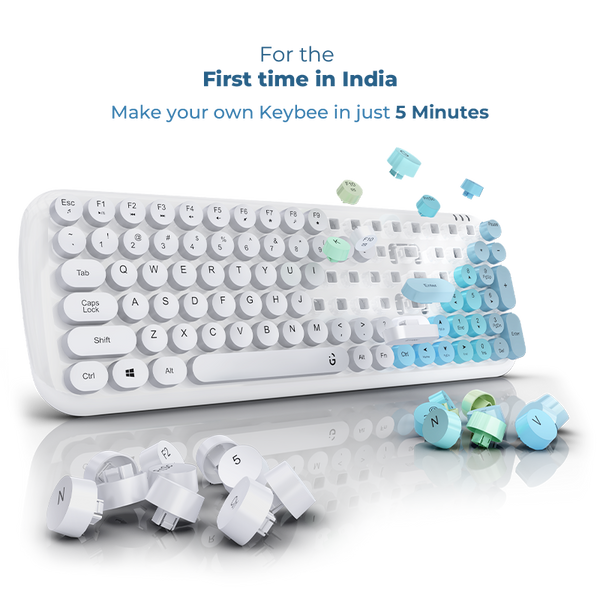 Universal Compatibility
Say goodbye to switching between multiple keyboards for different devices; with Keybee, you can enjoy a consistent, customized typing experience across your digital ecosystem.
Effortless Typing, Uncompromising Quality
Our Keyboard and mouse combo offers a seamless typing experience, lasting durability, and precise navigation, empowering you to conquer your tasks effortlessly.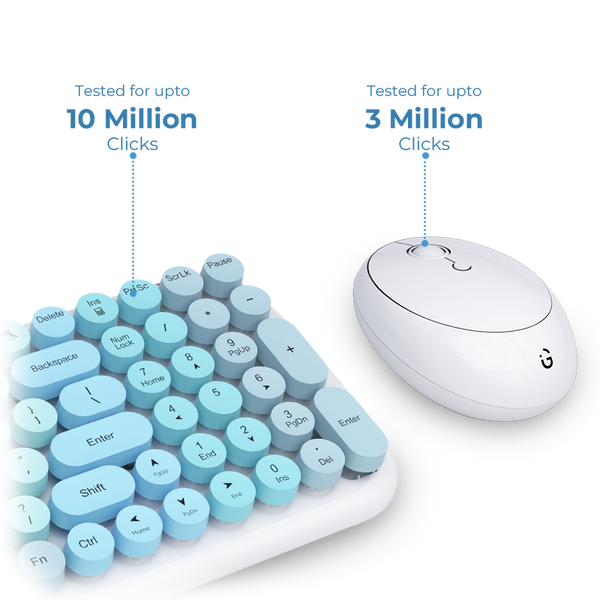 Adjustable Dpi Settings
The toggle switch lets you adjust your mouse's DPI (dots per inch) settings, giving you full control over your sensitivity and movement.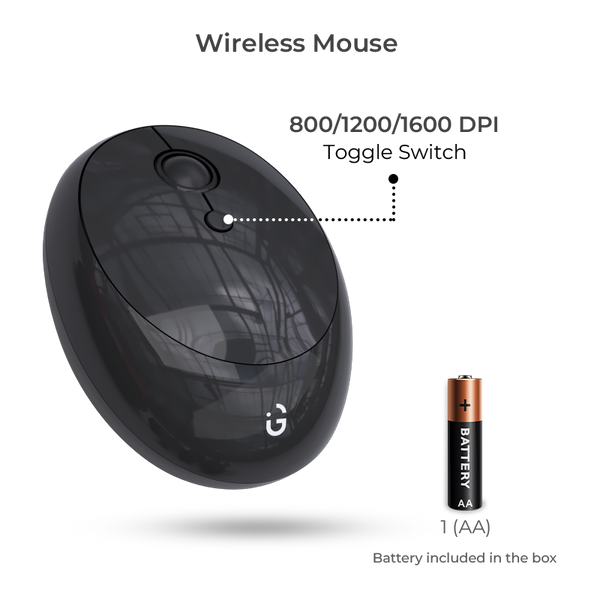 Long-Lasting Battery
With an impressive 3-4 months of comfortable usage once you replace the battery, Keybee is your ideal companion for uninterrupted productivity and typing convenience.
Match the Keybee to your Mood
Unlock a world of boundless expression with our revolutionary interchangeable key sets, designed to match your every vibe and emotion.
| | |
| --- | --- |
| Model No | iG - 1114 |
| Warranty Period | 1 Year |
| Voltage | Keyboard 1.5V, Mouse 1.5V |
| Wattage | 0.02W |
| Net Weight | 670 gms |
| Keyboard Dimensions | 39.1cm x 13.5cm x 4.1cm |
| Mouse Dimensions | 9.9cm x 7.1cm x 3.7cm |