A 10000 mAh capacity power bank with stylish design, detachable universal cable, multi layer protection, wake up button and led indicator.
Sale price
₹1,249
Regular price
₹2,500
50% off
Unit price
per
View Product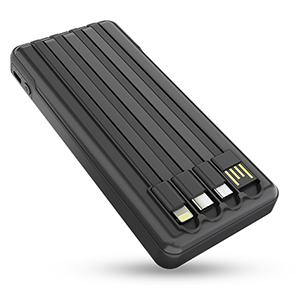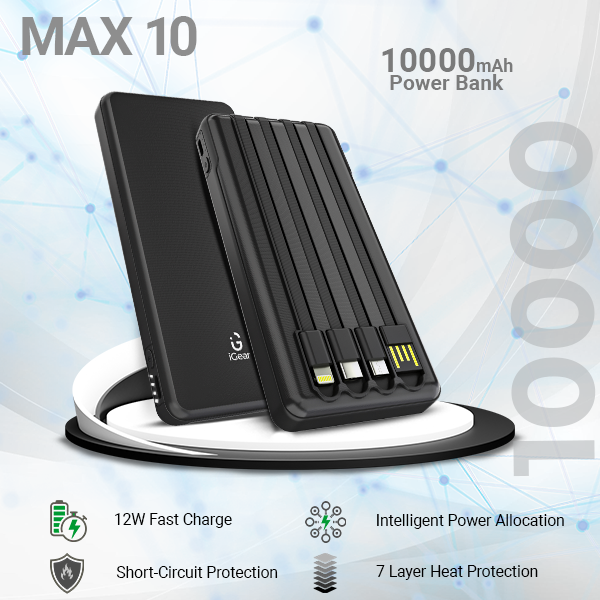 Meet the jack of all devices, the iGear Max10 power bank comes with a charging cable that can support multiple devices such as your iPhone, android smartphones, earbuds, smartwatches and more.
With the max10 power bank, you can keep your device's battery level in the green zone everywhere you go and avoid any battery drain.
Faster Charging On The Go
This power pack provides faster charging along with the option to charge from its four outputs which include pins for iPhone, micro-USB, and Type-C supported devices.
Move With Style
This power bank is light in weight and designed in such a way that you can easily carry and go anywhere you like.
Greater Power, More Responsibility
The max10 fast charging power bank comes with a 10000mah battery, which can simultaneously charge your single or multiple devices on the go without any interruptions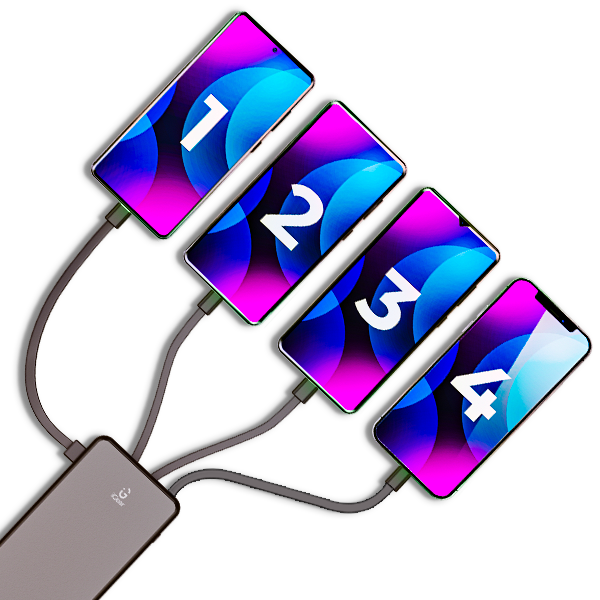 Convenient Detachable Cable
The max10 power bank comes with a detachable cable design, allowing you to easily switch between different cable types (such as iPhone, micro-USB, and Type-C) based on your device's charging needs.
All Rounder
With the Max10 power bank, you get multiple outputs and different types of cables to choose the one that works best with your device.
| | |
| --- | --- |
| Model No | iG-1213 |
| Warranty Period | 1 Year |
| Input Voltage (USB) | 5V/2.0A |
| Input Voltage (Type C) | 5V/2.0A |
| Output Voltage (Micro USB) | 5V/2.4A |
| Output Voltage (Type C) | 5V/2.4A |
| Output Voltage (Lightning) | 5V/2.4A |
| Wattage | 12W (max) |
| Connector Type | 4 in 1 USB detachable cable, Lightning, Type - C, Micro USB |
| Net Weight | 235 grams |
| Dimensions | 14.6cm × 6.8cm x 1.8cm |
| Battery | 10000 mAh |